CONTEMPORARY TECHNIQUES WORKSHOP IN BRUXELLES!
Instructors: Arianna Gallo and Anita Pilotti

Dates: from 28th April to 2nd March 2020 -> POSTPONED UNTIL 2ND OCTOBER 2020!!!
Place: Art Mosaico, Bruxelles, www.artmosaico.be
Booking and reservations: jice.artmosaico@gmail.com or info@kokomosaico.com
This course is suitable only for students with mosaic experience. The workshop peculiarity is to learn how to interpret a drawing/ image/ picture/ project and how to translate it in mosaic by using a mix of different techniques and unconventional materials.
During the course you will make a mosaic of around cm 29 x 42 (A3), 40 x 40 or 30 x 30 in area. Materials, substrates and use of tools will be all provided.
Ravenna's and Spilimbergo's techniques are going to mix and join together for the first time in the history of mosaic!!!
My sister and me are going to guide you exploring all the possibilities!
Together we are going to examine the techniques and the most appropriate materials to use according to your project.
Our specialization in contemporary mosaic is the use of unconventional materials such as lead as outline of the figures, glass spheres and colored plaster as background in a specific area and colored cement.
Of course, we also love to use traditional materials such as smalti, marbles and other common materials such as stained glass, ceramics, litovi and sometimes industrial materials too.
Let's sum up our goals:
learn how to mix different techniques in one mosaic;


learn how to use unconventional materials;


learn how to cut, beat and thin lead;


experience more deeply the Spilimbergo's Andamentis;


learn how to cut and work with bigger pieces of glass or marble;

learn how to color plaster and cement.
Student preparation for the workshop:
Please, send an e-mail to: info@kokomosaico.com and attach your project's designs in advance, in order to discuss this with you.

Please send your image by the 3rd April 2020, thank you very much.

Deciding your design beforehand will save you valuable time on the first day.
Keeping your design simple and choosing the smaller mosaic substrate size, both help in finishing your mosaic by workshop's end.
About us
We are two sisters who have a lot of passions in common, especially the love for travelling and the addiction for making mosaic. 
We are both Mosaic Masters, although our trainings are very different.
 My sister, Anita studied at the Fine Arts Academy of Ravenna and she specialised at the Scuola Mosaicisti del Friuli of Spilimbergo in 2018, here she learned techniques totally different from the ones taught in Ravenna.
I graduated from the Mosaic Institute of Art 'Gino Severini' in 1995, and from the School of Mosaic Restoration (Soprintendenza of Cultural Heritage of Ravenna) in 1999.
 We are very happy and proud to join techniques that had never get in touch before.
Looking forward to see you in Bruxelles!
Warm wishes,

Arianna Gallo
Related articles
Special discount of 15% for all our students!
The workshop's focus is the special technique of direct application onto a temporary frame filled with clay.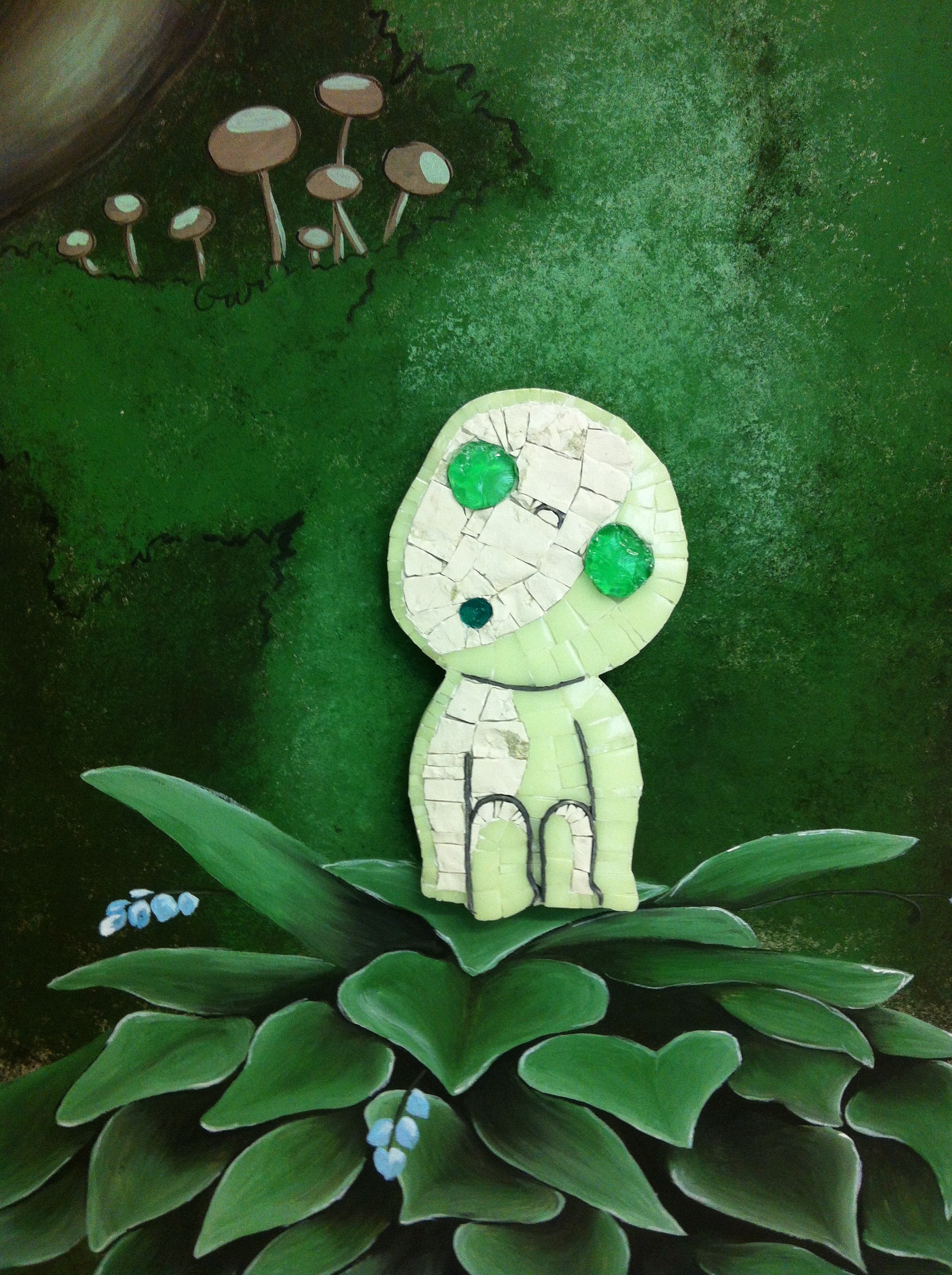 The workshop's focus is the translation into mosaic of the manga drawing you have chosen. Together we will determine the best technique and the most...