LUCA BARBERINI Tessere sogni
The VII Biennial of Contemporary Mosaic of Ravenna meets the city of Riccione in a precious public space like that of Villa Franceschi, presenting the exhibition "Tessere sogni", this is the title of Luca Barberini's exhibition.
It is a lively story in thirteen mosaic artworks (several of which were created specifically for this project) belonging to the artist's most recent thematic production, dedicated to the theme of dreams.
A very personal interpretation of the dream through the material act as an imaginary action that replaces a concrete, real, direct action.
After the success of Oceandipity, a personal exhibition proposed in May in Palazzo Rasponi dalle Teste (Ravenna, Italy) on the occasion of EMD / European Days dedicated to the marine environment; the artist from Ravenna, with his irreverent and visionary art, proposes a new compositional ensemble in thirteen mosaic works, which also includes the brand new Folla, a work created for the city of Riccione on the occasion of the 100th anniversary of its foundation.
Then there is Super Heroes Project Unveiling, prototype of the competition bike inspired by the creativity of the mosaic with the futuristic technology provided by the bicycle manufacturer SOMEC of Lugo di Romagna. An unprecedented artistic project presented in recent days at the MAR of Ravenna with great public response.
"Tessere sogni", curated by Sara Andruccioli and Paolo Trioschi, was inaugurated Friday 21 October at 6pm.
Promoted and organized by the Culture Departments of the Municipality of Riccione and the Municipality of Ravenna, the exhibition is officially included in the program of the VII Biennial of Contemporary Mosaic and is visible until Monday 10th April 2023:
from Tuesday to Sunday: 9- 13 and 15-18 / 16-19.
Closed on Mondays except holidays.
📍Villa Franceschi is located in Riccione in via Gorizia 2 and in the same exhibition spaces it is also possible to visit the pictorial collection of the headquarters of the Emilia-Romagna Region, dedicated to the Italian twentieth century.
Information: 0541.693534
www.biennalemosaicoravenna.it
Free entry
Related articles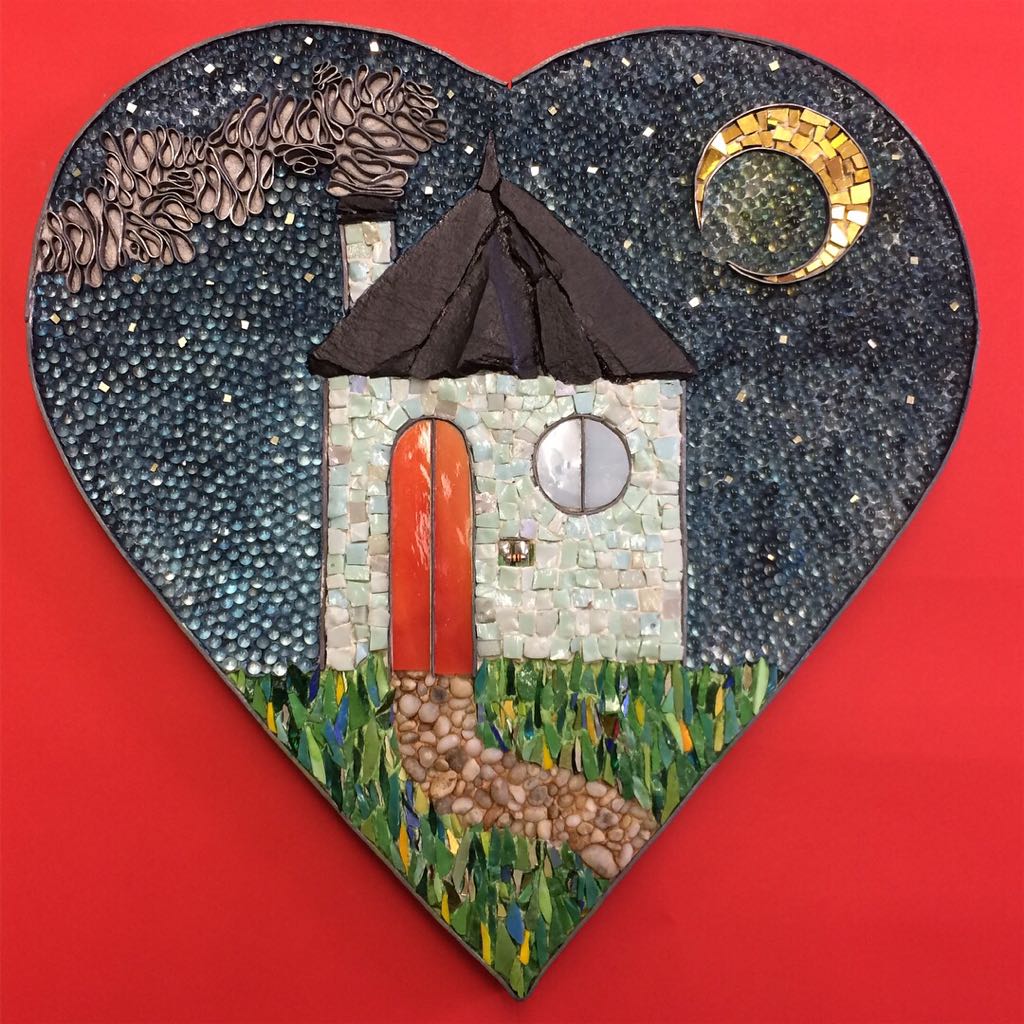 Join us for this 2 days mosaic class, suitable for all levels, with Ravenna's master mosaic artist Arianna Gallo.You will be working directly onto mortar using traditional stained glass, smalti and vitreous glass with pounded leading plaster
Koko Mosaico together with Ravenna Incoming organise guided tours of the atelier. The tour starts every Saturday morning at 11.30
WHAT: Tour the mosaic riches of Ravenna and Romagna WHEN: The tour runs from Monday October 12th to Thursday October 15th, 2015 COST:450 euros Includes: Welcome aperitivo and introduct...